In any legal system, there is a hierarchy of courts and tribunals at different levels. After a decision has been passed by a lower court in a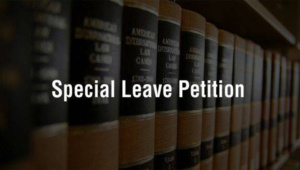 hierarchy [G2], either party, dissatisfied or dissatisfied with the result, may go to the appellate court for appeal; Which is usually a High Court in India. However, if either party is dissatisfied with the decision of the appellate court, another appeal can be made in the Supreme Court of India. Guidelines for these appeal procedures are provided from Articles 132 to 136.
There is a special class of appeals, which cannot follow the general hierarchy of courts and tribunals. Article 136 of the Constitution of India gives special permission to the Supreme Court to appeal against any decision or order in any matter or case made by any court or tribunal of the country. The Supreme Court, being the final custodian of the Constitution, has full power to interpret it.