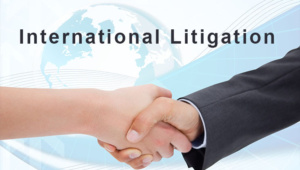 K.K. Diwan (International Law Firm) Advocates and legal advisors have lawyers specializing in various fields of law. Our partners include Legal Advisor, Consultant, Chartered Accountant (CA) and
Company Secretary (CS). Complex legal matters are technically handled by our team of scholarly consultants. We help our clients deal with litigation / arbitration related matters at all stages of the hearing, including drafts, appearances, arguments, with the legal expertise of our eminent lawyers from the Bombay High Court as well as the Supreme Court.
We specialize in civil law and litigation, writ petitions, company law and corporate matters (mergers and amalgamations), real estate disputes and redevelopment, intellectual property and trademarks (IPRs), family matters (divorce, child custody, declaration of marriage). Operative Societies Act (Formation of Society, Misappropriation of Funds, Delegation of Society etc.), LGBTQ cases, Surrogacy India as well as Foreign / IVF (Medico legal matters), Arbitration and Reconciliation, Immigration and Permanent Residents etc., Media and Entertainment, Probate – letter of administration, money suit etc.